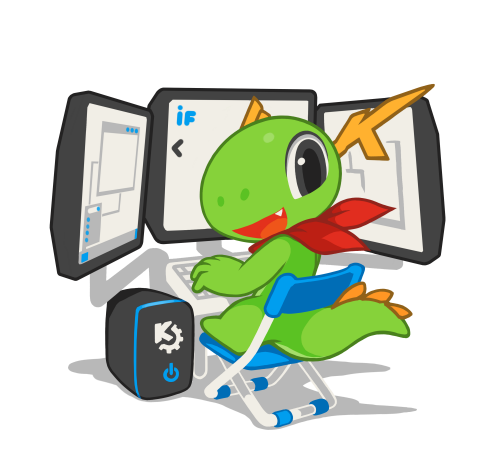 Get Involved!
Want to make Konsole better, then get involved in Konsole development and help use make Konsole the best terminal emulator!
Build Konsole from Sources
The community wiki provides ressource about settings up your development environment.
Get in Touch!
Most development-related discussions take place on the konsole-devel mailing list Just join in, say hi and tell us what you would like to help us with!
Not a Programmer?
Not a problem! There's a plenty of other tasks that you can help us with to make Konsole better even if you don't know any programming languages!
Bug triaging - help us find mis-filed, duplicated or invalid bug reports in Bugzilla
Localization - help to translate Konsole into your language
Documentation - help us improve user documentation to make Konsole more friendly for newcomers
Promotion - help us promote Konsole both online and offline
Updating wiki - help updating the information present in the wiki, add new tutorials, … - help us improve it to make it easier for others to join!
Do you have any other idea? Get in touch!